Our Academy provides sport for autistic people and those with learning disabilities.  Because sport offers autistic people or other learning disabilities the chance live a healthier life and make friends. As well as learn new skills and feel good about themselves.
Sport for autistic people and those with Learning Disabilities
Our Sports Academy is a key part of many of our members' individual learning programmes. So, our team of trained coaches work alongside local sporting partners in the community. Delivering a truly inclusive and enjoyable programme. In addition, we are also developing a coaching programme for some of our members. Because they want to learn to coach.
Therefore, we provide a wide range of sport opportunities for our members. These include traditional sports, as well as some more unique opportunities. So, if Boccia is your thing, then you're in the right place. However, if you just want to swim we also offer that.
Arguably, the highlight of our sporting year is our annual Sports Day. 
Without a doubt, our members really enjoy taking part in sport. If you want to find out more, you can in our sport based blogs below.
All on the Active Lifestyles Traditional Sports Day enjoyed a fabulous summer's day at the Rye, briefly interrupted by the inevitable downpour of rain.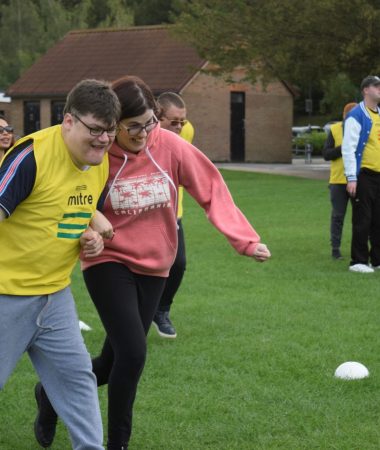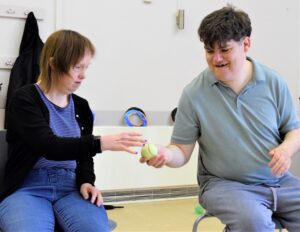 Practical Living Group – Football Fanatics The Premier League Season has started and to celebrate, the Practical Living Group showcased their skills football skills. The
Read More »