Practical Living Group – Football Fanatics
The Premier League Season has started and to celebrate, the Practical Living Group showcased their skills football skills. The star players enjoyed the fun and friendly game – when in doubt, kick a ball about!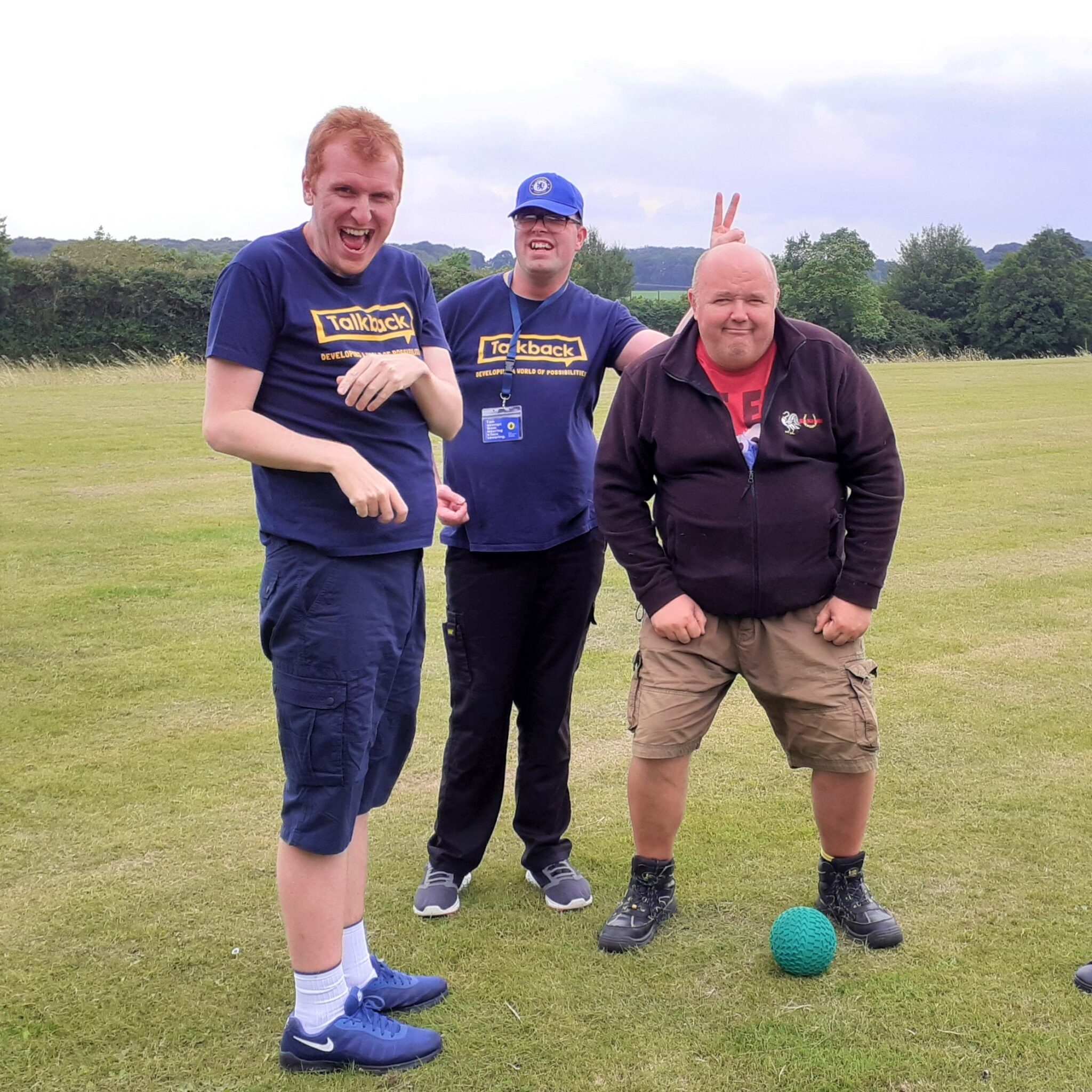 Accessible Workshop – Olympic Medals
Our wonderful Accessible Workshop guys made these amazing medals. Members care about the environment, that's why they are made from 100% recycled and sustainable materials – even better than a real Olympic gold medal! These medals were used to celebrate the success of the sports week. Made by Talkback members, for Talkback members.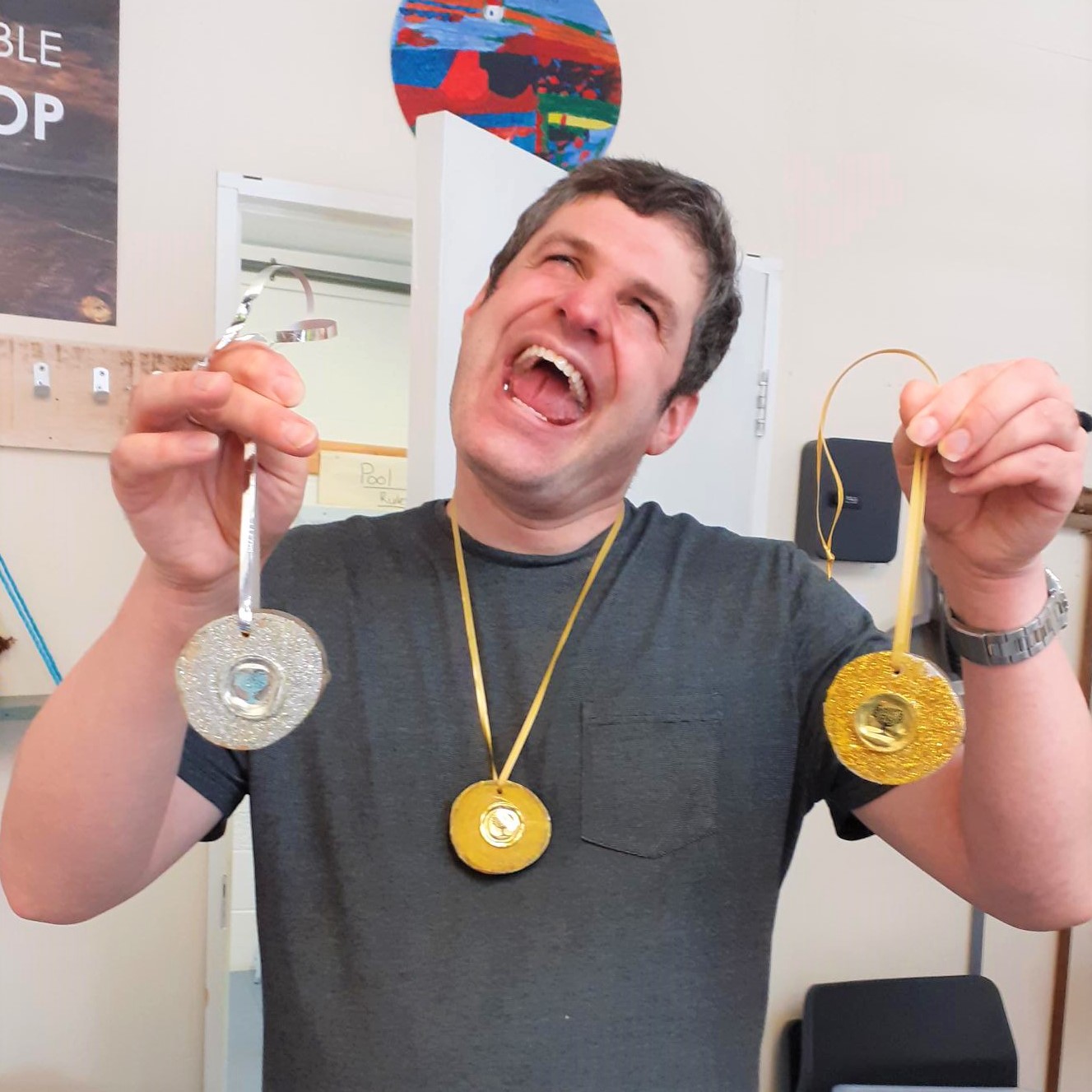 Moving On Group – Walking Challenge
The Moving On Group participated in an Aylesbury Walking Challenge. Members planned a circular route around Aylesbury and walked a magnificent four miles. Taking in the beautiful views of the Old Town, Aqua Vale, the canal and walking through the town centre, passing by David Bowie's statue, over the Bourg Walk, along by Aylesbury College and back to Talkback.
"I thought it was splendid, we walked all around the town" said H.
"It was just so good to get out for a long walk" – B.
Even members who thought they knew Aylesbury well, discovered something new about their town. And if that wasn't if that wasn't enough, members still had ample energy to learn about how Stoke Mandeville became the birthplace of the Paralympics and designed their own Olympic Mascot. We bet you didn't know that!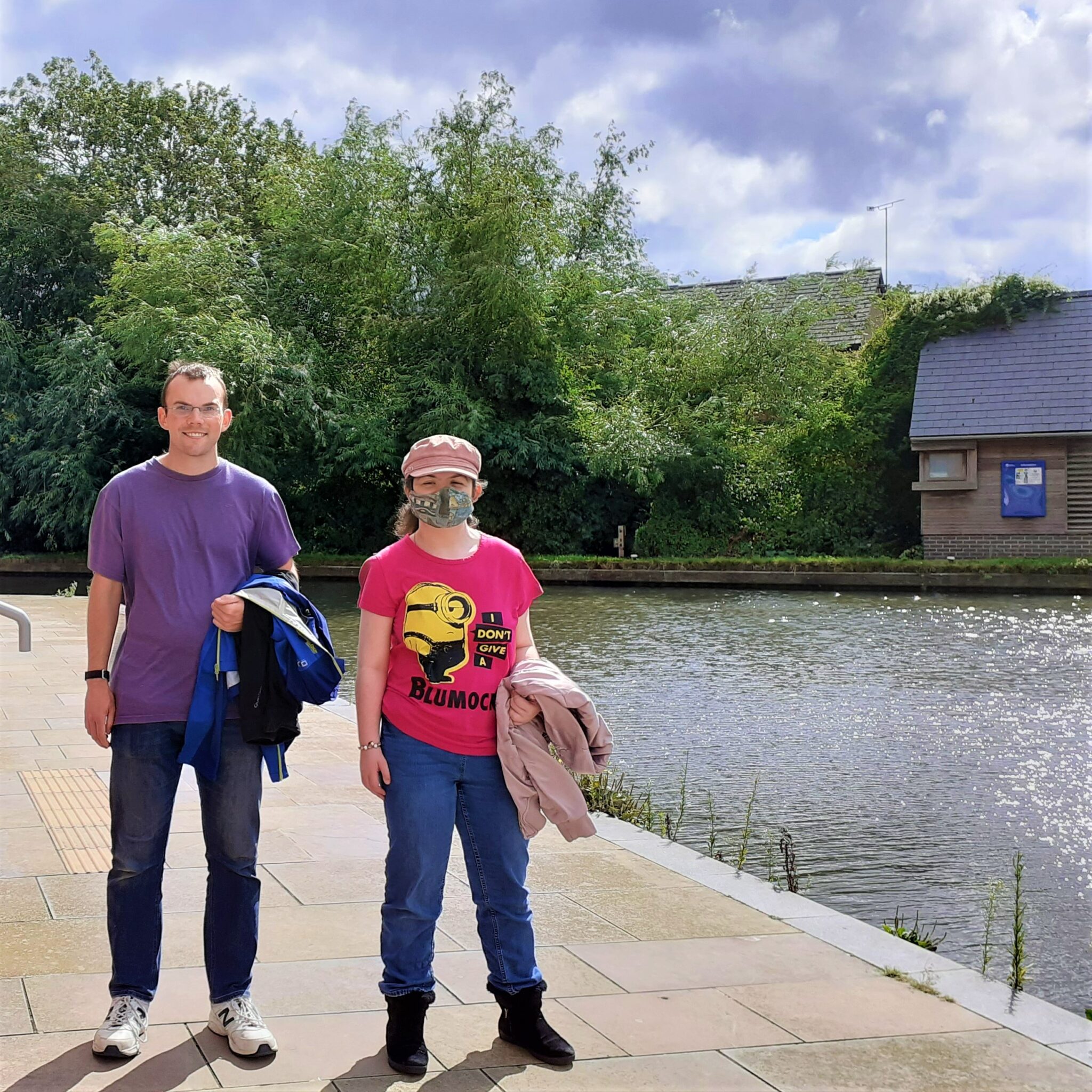 Sports Coaching Training Day
At Talkback we invest in our own team of staff and member sports coaches. We forever explore possibilities by breaking down barriers. We are supported in this by Leap BMK as part of their Coaching Development Programme.
It was such a proactive day of sharing good practice and training. What an informative day to be working and learning as a team together.
We focused on collectively learning and sharing knowledge. Adam Colley, Specialist Sports Coach and Tutor, led the Transferable Games workshop which focused on the fundamentals of sport and physical activity. Showing us innovative ways to coach that are inclusive and most importantly, that will enable our members to be fully included. Ultimately, reaching their potential.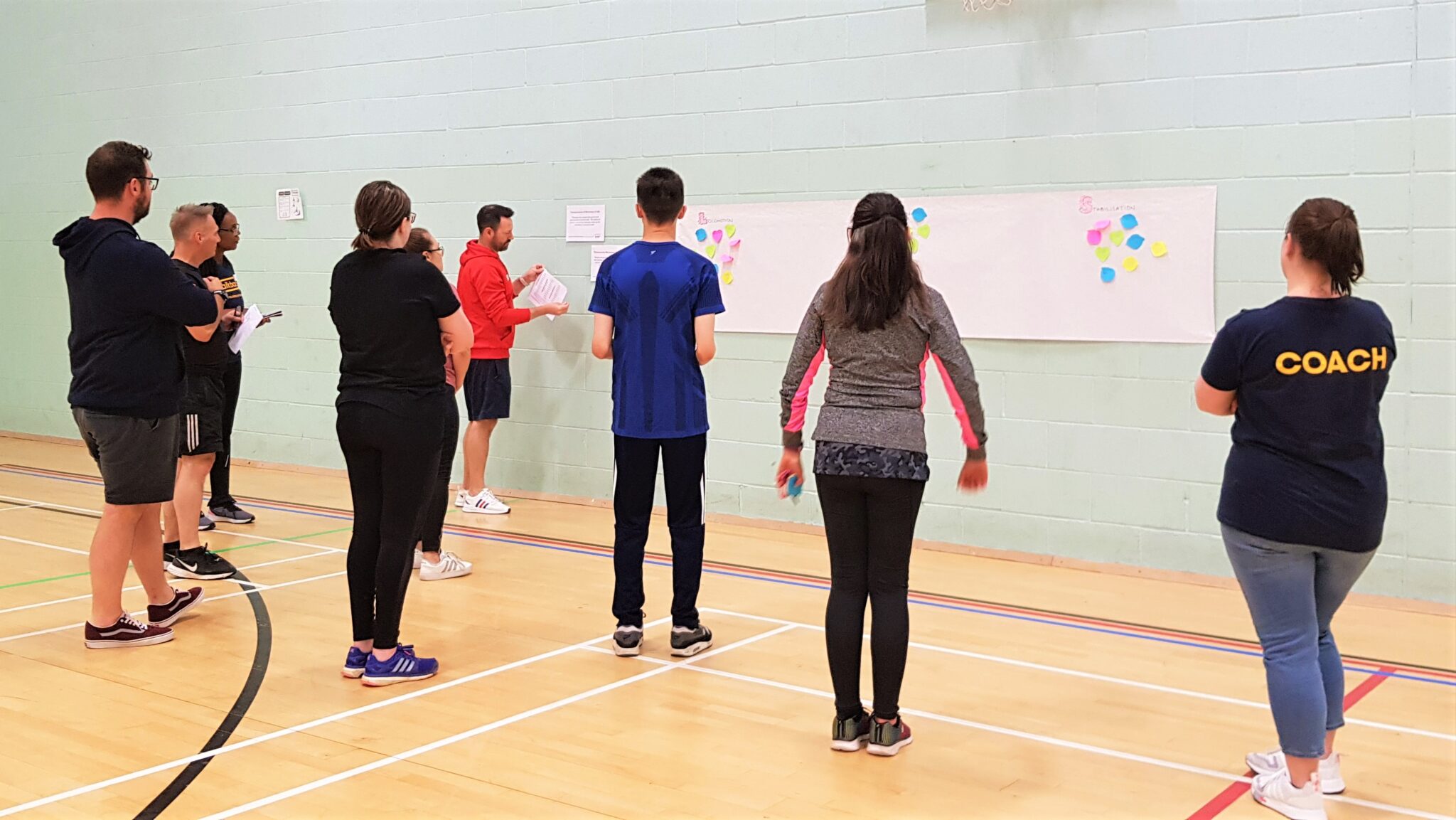 Personal Discovery Group – Greek Games
Inspired by the magnificent achievements of Team GB in Tokyo, the Talkback Personal Discovery Group played their own games. Using equipment such as beanbags, beachballs and boccia, the spirit of sport triumphed as everyone participated with enthusiasm and laughter.
The group followed their exertions with some relaxing artwork, creating laurel wreaths from the home of the Olympics, Greece. All accompanied by traditional Greek music.
It's gold medals all round.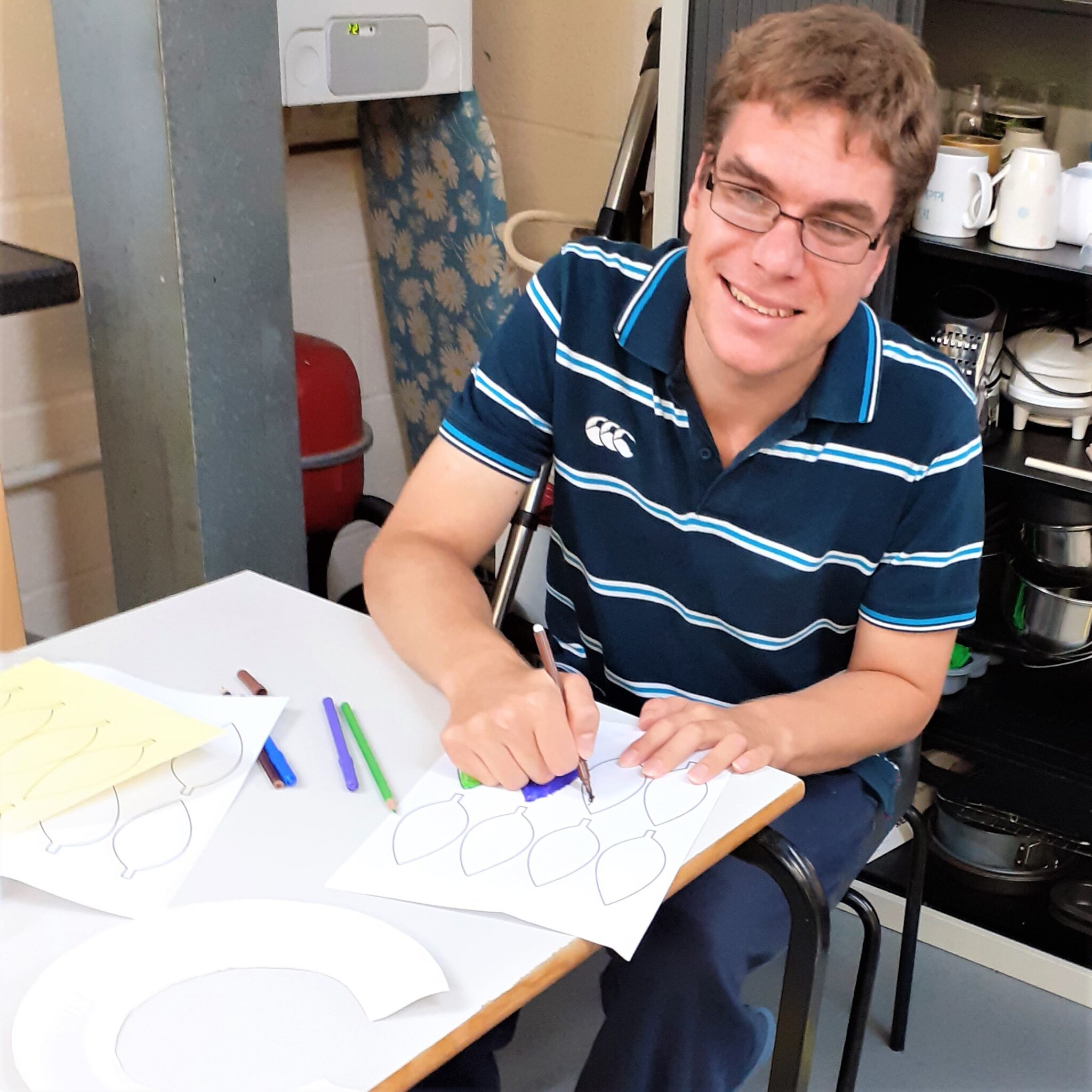 Active Lifestyles Group – Sports Battles
And they are off with an action-packed full day of sports activities! The two teams – the Superheroes and the Olympians, fought hard for the gold and silver medal positions. The Superheroes winning by a whisker! It's all about being active, having fun and feeling good about yourself.
There were relay races, target games, cone flips, shot put, discus, cup and Olympic ring challenge – and that's not all! Could you keep up with them?
Members even had time to commemorate their Olympic sporting superheroes. The favourites were the Paralympian Ellie Symmonds, Tom Daley, Adam Peaty, BMX champs Charlotte Worthington and Beth Shriever, skateboarder Skye Brown. Plus our modern Pentathletes, Joe Choong and Kate French.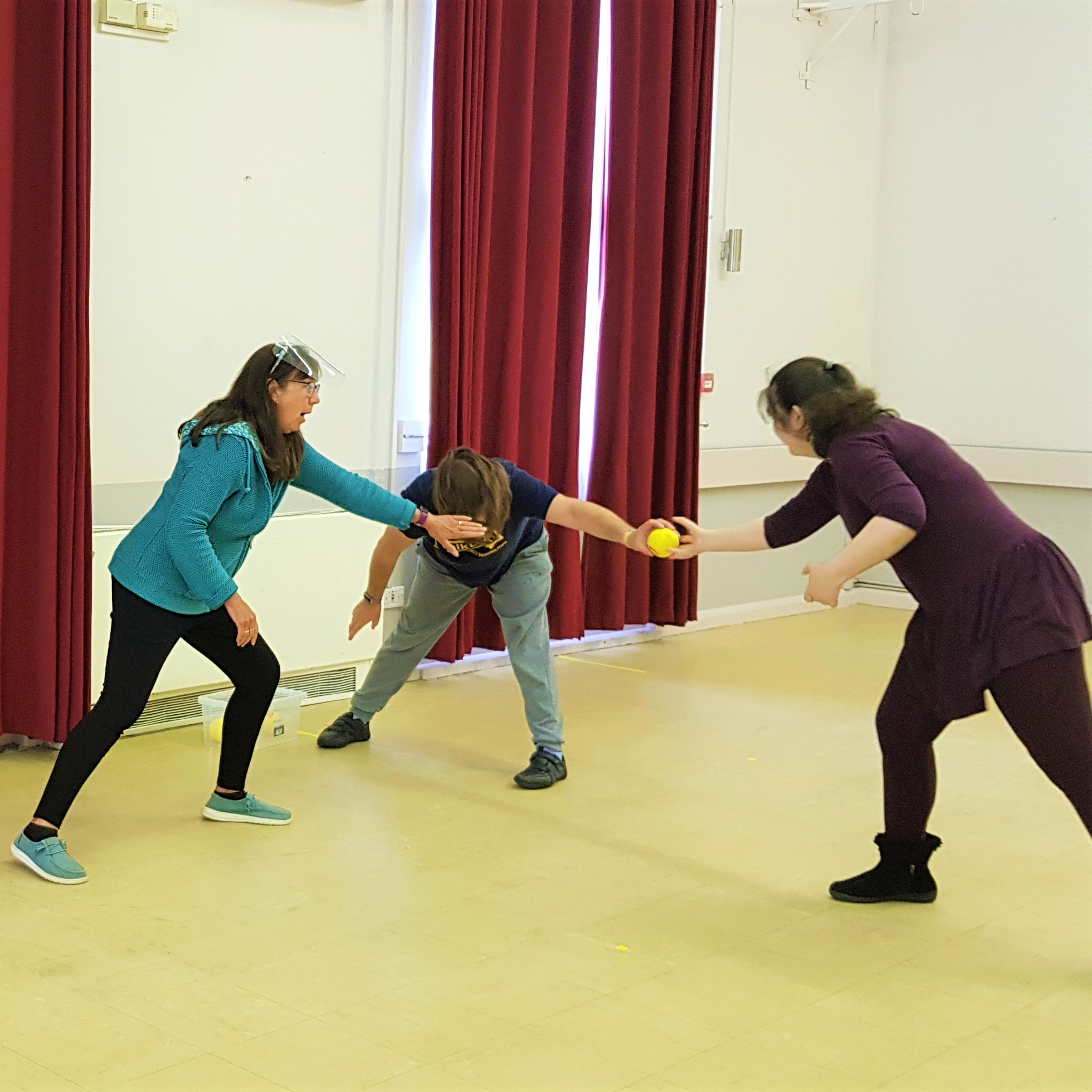 Expressions Group – Olympics Crafts
The Expressions group were fantastic at designing their Olympic T-shirts and Olympic Flames. Using these designs, they brought their ideas to fruition.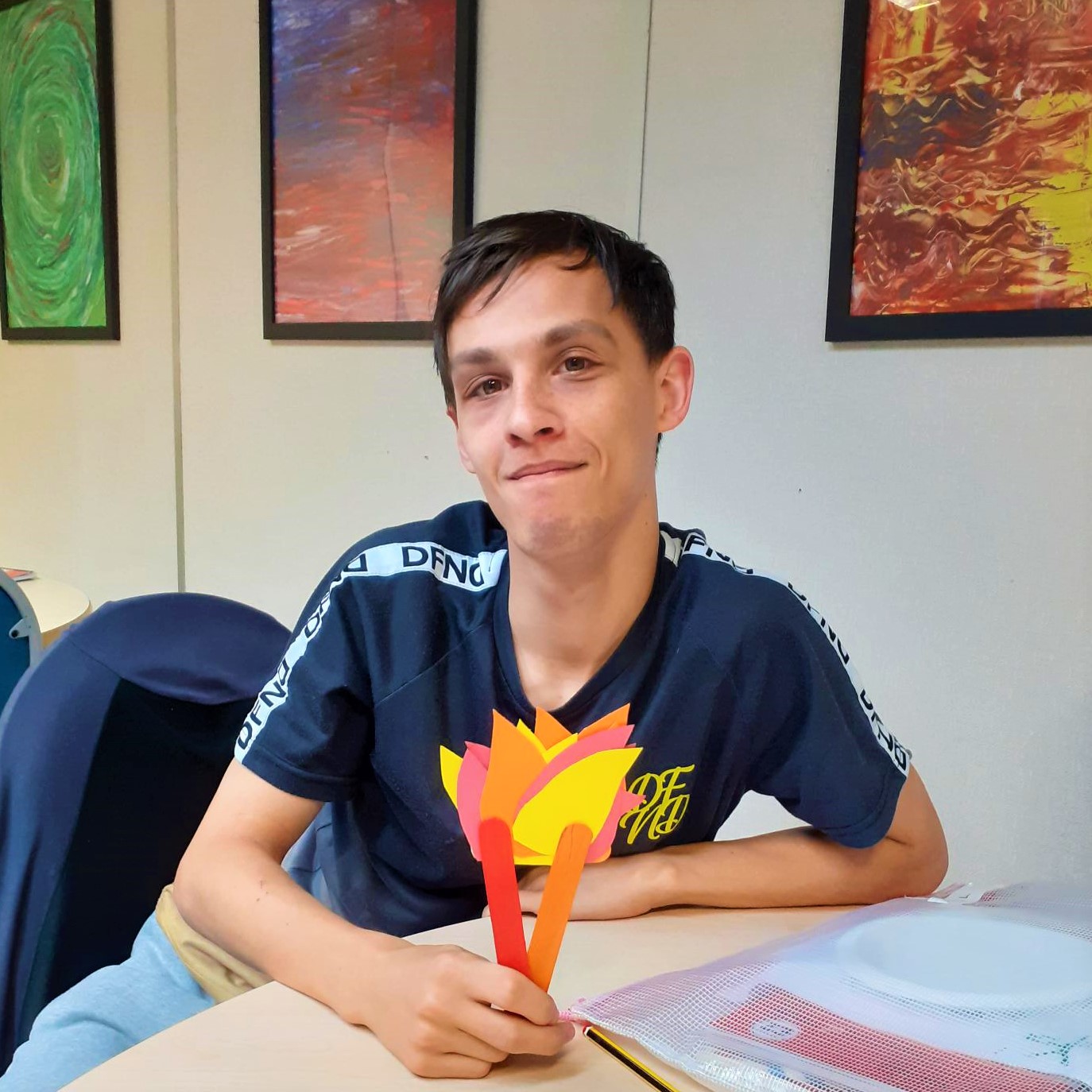 Community Wellbeing Group – Olympic Rings
Rounding the week off …Olympic Rings (get it?) were the focus of the Community Well-being Group. The group worked with different multimedia to capture the glory of the rings.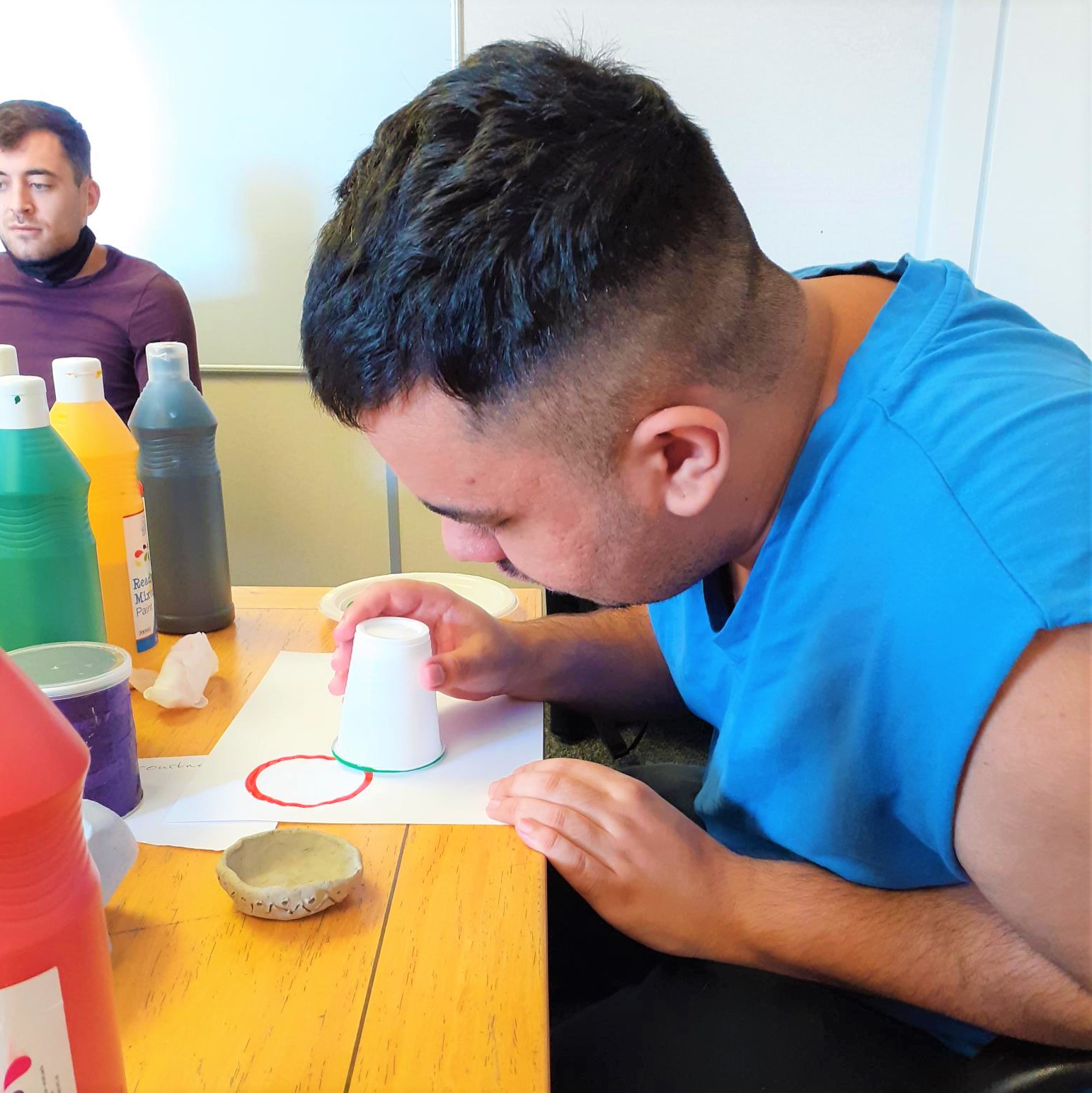 Sports Day
To conclude the week, Talkback members came together to work as a team, participating in our own Sports Day! The two teams, Team GB and Team Nike participated in some fantastic sports games – using various sports equipment each time. Teammates enthusiastically cheered each other on, lending a helping hand and supporting their friends in every task. Here's what our members had to say:
"Loved it all! I really enjoyed helping others." – A
"We all enjoyed throwing the bean bags into the hoops." – S
"I love sport and all the games we do! I love using all the equipment and I feel like I am a professional". – R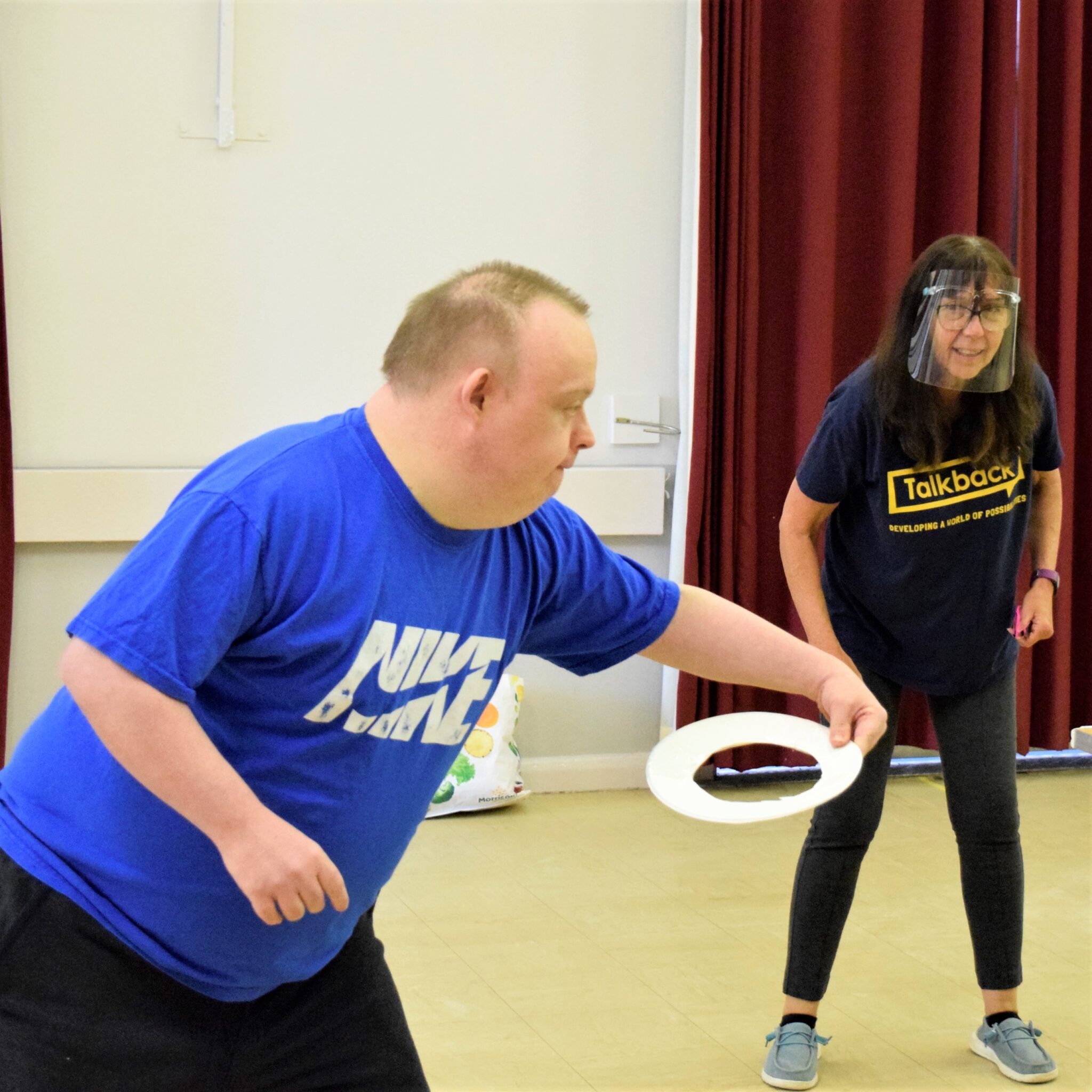 Helen, our Sports Manager said:
"It was the first time we have done a themed sports event like this, and it was a great week with everything from Sports Days, Olympic Crafts, Walking Challenge, Outdoor Games, Medal Making in the accessible workshop and a Team Training Day for the sports coaches. It has been fantastic and really helps to promote our passion for well-being and sports."
To find out more about our Sports Academy, visit: Sport for People with Autism | Our Services | Talkback (talkback-uk.com)