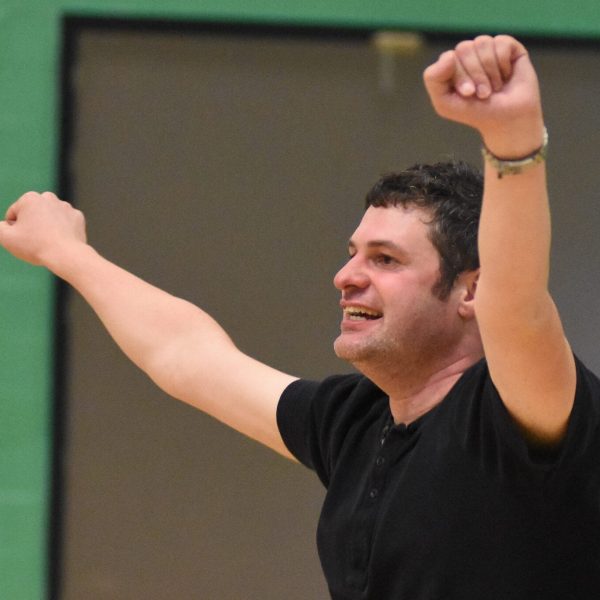 A story highlighting the wonderful achievements of Darron, a Talkback member. With perseverance and a positive outlook, we can achieve without limits.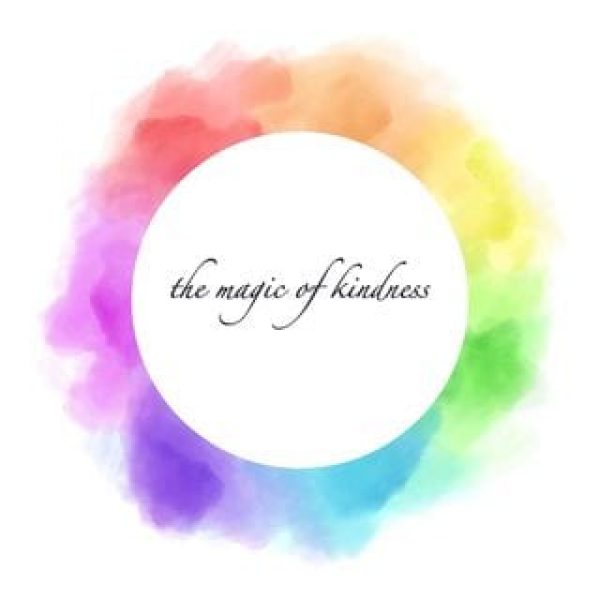 Heather, a Talkback Member has written down her reflective thoughts on what kindness means. This is a reminder of what we do at Talkback and how we can bring positivity into people's lives even throughout dark times. Please enjoy a bit of sunshine for your soul. A big thank you to Yvette Toome who has sent this in for us.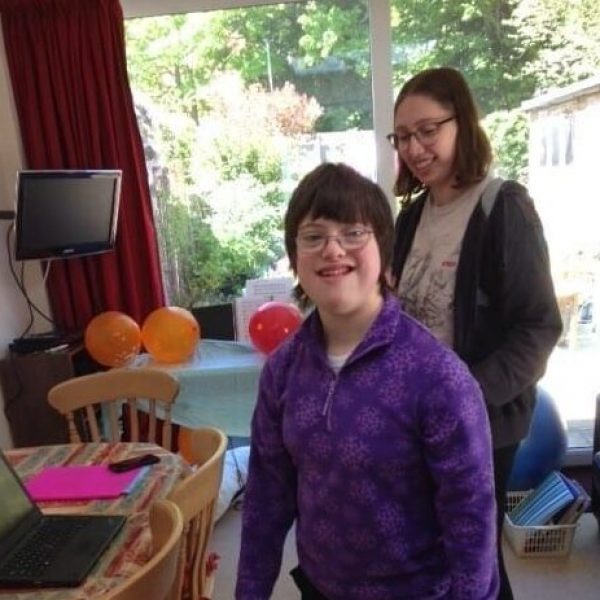 A wonderful story of sisterhood, friendship and inclusivity.
#LDWeek2020 #TalkbackTogether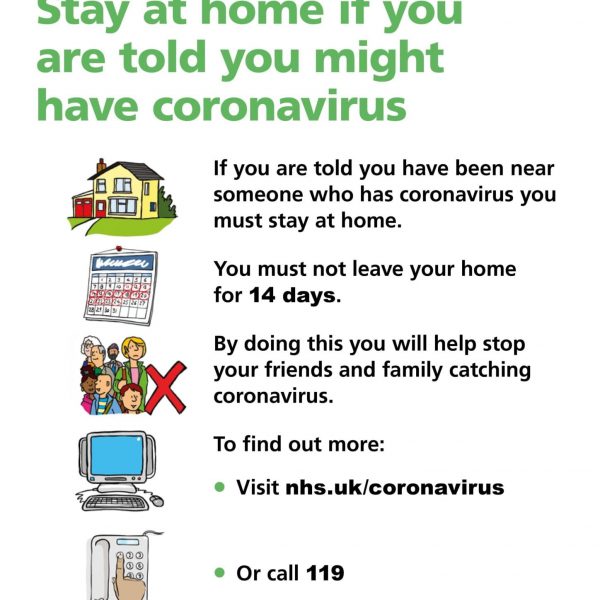 Important information on what to do if you, or anyone else you live with falls ill with Coronavirus. This information is in Easy Read.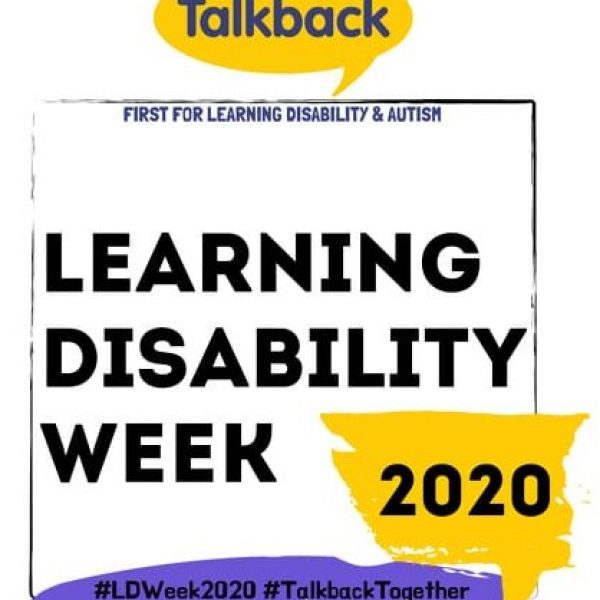 Learning Disability Week this year will take place on 15th – 21st June.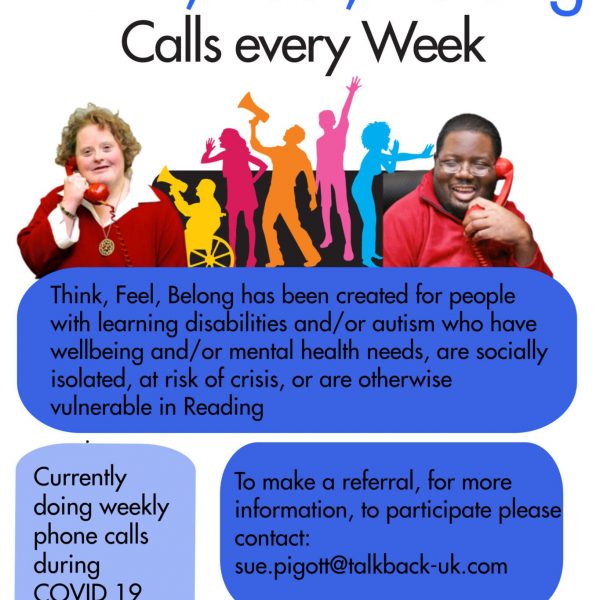 Think, Feel, Belong Update
We are operating weekly calls for people with learning disabilities and/ or autism who have wellbeing and/ or mental health needs, in Reading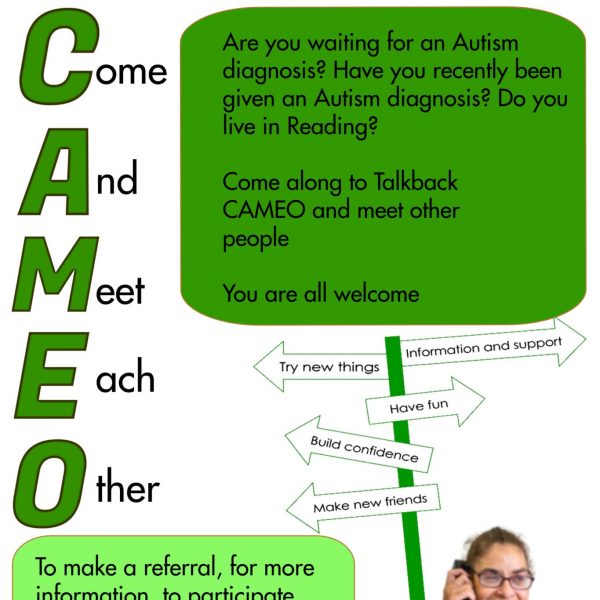 CAMEO (Come And Meet Each Other) Update
Although weekly sessions cannot happen due to COIVD-19, we are still here for you.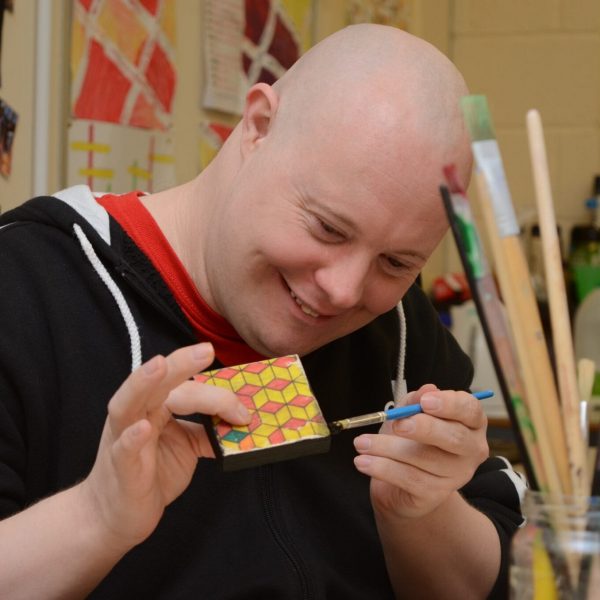 Being creative can help us to feel calm and relaxed. Included on this page are a range of  therapeutic art activities that you can try at home.
Have fun, relax and enjoy.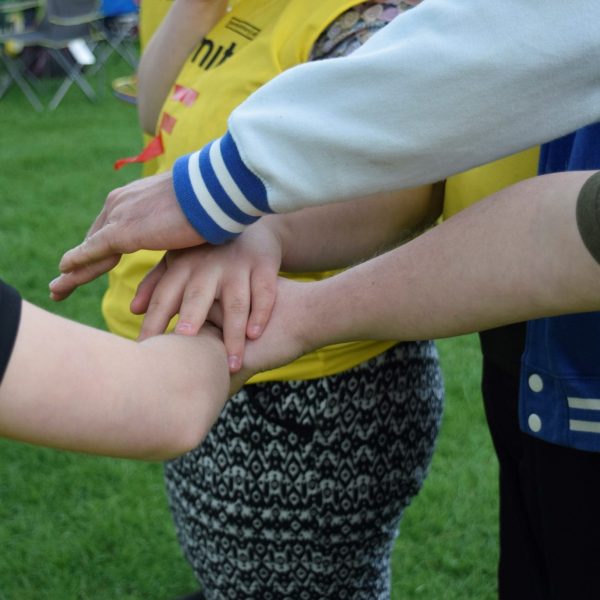 How can we overcome challenges together? How can we make learning inclusive for everybody at this time? V's story inspires us to adapt and carry on, to the best of our abilities.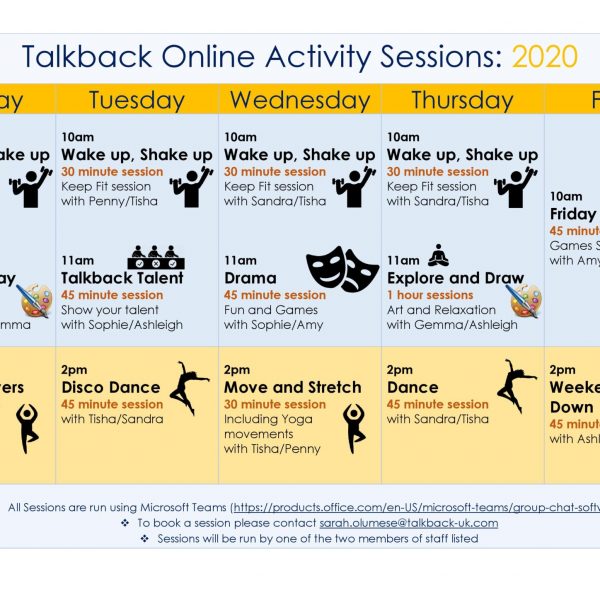 For all members, here is a bespoke timetable for you during this time of social distancing.