Personal Development and Skills
Personal Development and Skills is a programme that has been designed to enable people with a learning disability and autistic people to build confidence in managing their own lives. So, it provides opportunities for growth through skills development. Including travel training, sports, arts and employment.
What issues are experienced?
Once someone with a learning disability or autism leaves formal learning there is often an issue. And that's what comes next. Especially if they are not ready to think about employment.
So, to put this in context. There are over 5,000 adults in the community living in either supported or independent living who do not have a social and life skills network. Therefore, they often lack the skills to do things in their lives. Such as manage their money or be able to use public transport. And this hinders their freedom. As well as stopping them fully moving into adult life.
So, how do we address this?
Our Personal Development and Skills Programme offers sessions designed to develop a person's life journey. So, we deliver a range of skills-based sessions that enable greater freedom. As well as activity-based sessions that enhance confidence, help make new friendships and develop practical and emotional skills. So, the programme covers key Personal Development areas. Including employment, travel training, sports and well-being. As well as friendships, personal safety, creative and performing arts, and practical DIY skills.
Our skills-based sessions
Our approach focuses on building on what people can and want to do. So, we work in partnership to set goals, celebrate progression and explore new opportunities. And all designed to help and achieve greater independence.
Sessions include:
Employment and Work Skills
Travel Training
Online Safety and Cyber Resilience
Relationships
Money Skills
Healthy Lifestyles, including healthy eating and physical activity
Our activity-based sessions
Our Activity Groups work, because they develop social and communication skills. As well as assist with building meaningful friendships and enabling continual personal growth.
Sessions include:
Drama and Art
Sports
Music
Cooking
Therapeutic Arts
Mindfulness and Wellbeing
The programme vision
The programme's vision is to offer people opportunities. So they can:
Build lasting and meaningful friendships
Thrive in new-found freedom and confidence
Create new pathways and support future personal growth
Be a part of and contribute to something special
Take control of personal wellbeing
Feel secure, healthy and happy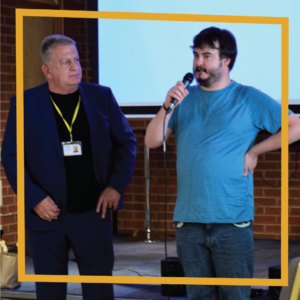 Talkback were delighted to take part in the Shout out for SEND conference last Wednesday. Hosted by Buckinghamshire Council, this free event took place at
Read More »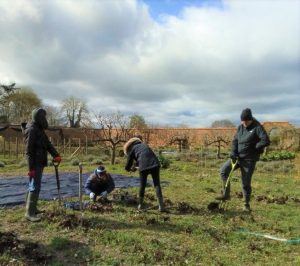 Growing for Wellbeing Week Those who Garden together, Grow together. This can be said for Talkback's talented bunch of gardeners from our Community Living and
Read More »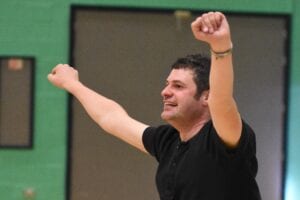 Darron has made an incredible journey recently. Initially Darron did not feel comfortable speaking on the phone however now he is feeling confident enough
Read More »