Our service provides support to gain work experience and paid employment. Because every person with a learning disability or autism should have the same opportunities as anyone else.
Issues faced in Paid Employment
There are various barriers to paid employment for people with a learning disability and autism. Firstly, access is an issue. People are prevented from applying for a job, because they cannot understand or fill in an application form. However, this is something that is easily resolved by applying reasonable adjustments. As well as this, people's preconceptions of learning disability and autism affect their employment decisions.
So, how do we address this?
Firstly, we provide skills training. In addition, we find work experience, which prepares our members for the world of work. So, we have connections with several employers. Because of this we can offer paid, supported work to those who want it. We currently have several members in paid employment, including working at M&S and Sainsbury's. Paid employment not only gives people financial freedom, it also allows them to grow in confidence and self-esteem. Because it helps expand social circles. Finally, it makes them feel an integral part of their community.
Talkback's Supported Employment solutions are based on over 20 years' experience. We help people with a learning disability or autism to develop and use their skills to enhance their quality of life. This is based on promoting self-advocacy, as well as building self-confidence and self-esteem. Because we want people to be as independent as they are able or want to be. Talkback is about choice, opportunity and respect for all people with a learning disability or autism. Because we want the same chances for everyone.
Supported Paid Employment
Our aim is to work with people and to support them into successful paid employment of their choice. Because we want people with a learning disability or autism to feel valued and respected in the workplace. As well as have the same chances as everyone else.
Helping people find employment demands high levels of intervention and support in first year. This support slowly lessens in the second and third years. But it is worth it. Because often, an established person with a learning disability or autism in paid employment has unique skills. And these are of great benefit for many employers.
BASE Certified
Talkback are members of the British Association for Supported Employment
Working with BASE we:
• Assist people with disabilities by encouraging the provision of support into employment
• Endorse & promote quality standards in the delivery of Supported Employment
• Nurture & encourage supported employment members
• Promote the training of supported employment staff
Disability Confident Employer
The Disability Confident employer scheme creates a movement of change in society, that encourages employers to think differently about disability. We take action to improve how we recruit, work and invest in people with disabilities.
Being Disability Confident means we have the opportunity to lead the way in our community, seeing people for the skills they have and who they are.
Building Better Opportunities
Building Better Opportunities (BBO) aims to help tackle poverty, as well as the social exclusion the most disadvantaged people in England face. The European Social Fund and the National Lottery Community Fund fund it.

It supports people with a learning disability or autism in Milton Keynes and Aylesbury to find work. Firstly, those who are currently unemployed. Secondly, those who are economically inactive. That's people who are not in education, employment or training (NEET). As well as those not actively seeking work in last 4 weeks. And finally, those who cannot work within next 2 weeks.
We want people with a learning disability or autism to be valued and respected in the workplace. This is achieved by giving both the person and the employer realistic, ongoing support mechanisms in the following areas:
Provide appropriate advice, assistance and support to adults who have a learning disability and autism within Milton Keynes and Aylesbury who wish to gain paid employment. As well as get a step closer to work.
Identify the needs and the wishes of people. In order to plan and deliver a comprehensive, supportive and a creative range of work opportunities. Thereby meeting their aspirations.
Career guidance and CV writing
Support with job search
Interview skills and mock interviews
Support for people who need help developing their skills.
Support job seekers through work tasters and trials. Thereby creating a natural support within the work place
An enablement programme, therefore working towards a 'Phase Out' model. Because the need for support reduces.
Liaise with individual employers and employer organisations on a regular basis. Therefore finding employment placements.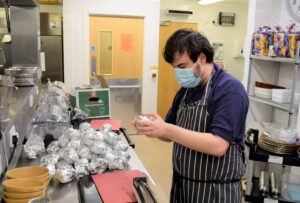 Barriers & Discrimination A recent survey of 500 employers, conducted by the Leonard Cheshire Charity, found that 40% of hiring managers saw their ability to
Read More »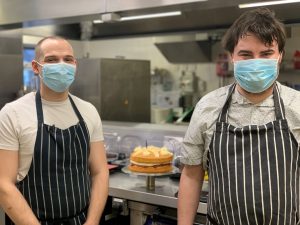 What is it like working with Talkback? Working with Talkback has been great. We first became acquainted at a job fayre linked to the local
Read More »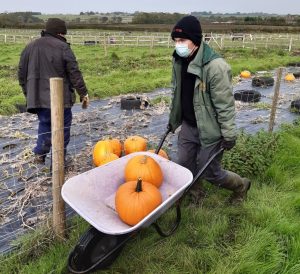 What is it like working with Talkback? Working with Talkback has been easy and a pleasure. We have very regular communication to ensure
Read More »