Equip to Learn supports individuals through all stages of education and combines this with community skills, development and work experience. Thereby helping our members achieve their full potential.
What issues are experienced?
Many young people with a learning disability or autism will struggle in education. Firstly, they may fall behind with academic work. Secondly, they may have difficulties with peer relationships. Thirdly, because their unique learning style is not being catered for. In addition, teachers often don't have the time or resources to give these young people extra support. Because that is often what they need.
So, how does Equip to Learn address this?
The Equip to Learn programme works in partnership with local colleges. Thereby ensuring that young people with a learning disability or autism are keeping up to speed with the curriculum. As well as learning vital life skills. Equip also gives individuals a safe space to join in, socialise and form friendships. People can take part in activities like arts and crafts and creative media sessions. As well as other new interests. In addition, there's also the chance for members to undertake a work experience placement. This includes horticultural work at the Green Dragon Eco Farm, or retail work at Sainsbury's. So, members learn the skills required for working life. As well as building the foundations for finding paid work in the future.
The Equip to Learn programme provides individual learning packages. These are based on a student's Education, Health and Care Plan (EHCP) Outcomes. We help our members move from school to college and discussions are held with the student, family and other professionals.  We create an individual programme for each learner. This has three parts. Firstly, educational (college). Secondly, vocational (work experience). Finally, social learning (social groups/opportunities).
We encourage students to work together and share skills. In addition, we include team building activities. Because these help develop relationships and friendships. This has led to students meeting in their own social time.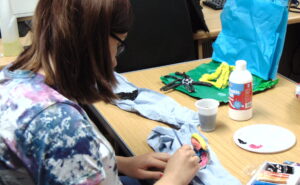 Talkback members from the Creative Media Group have completed their latest project, Stop Motion Animation Films. With many hours of hard work, members have planned
Read More »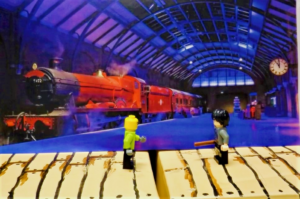 The Mash Up Movie The Creative Media Group have released their new Stop Motion Animation Project. Talkback are proud to present, The Mash Up Movie.
Read More »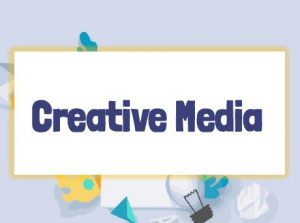 Creative Media Group Podcasts Our Aylesbury and Wycombe Creative Media Group have been busy creating their own entertaining and informative podcasts. To enjoy these podcasts,
Read More »