Employ provides support into work experience and supported employment, to give every person with a learning disability and/or autism the same opportunities as anyone else.
Issues experienced: For people with a learning disability and/or autism, there are various barriers to paid employment. Access is an issue, with individuals being prevented from applying for a job because they cannot understand or fill in an application form; something easily resolved by implementing reasonable adjustments. Another issue is other people's pre-conceptions of learning disability and/or autism affecting their employment decisions.
How we address this: As well as skills training and work experience opportunities which prepare our members for the world of work, we have connections with several employers to offer paid, supported work to those who want it. We currently have several members in paid employment, including working at M&S and Sainsbury's. Paid employment not only gives people financial independence, but allows them to grow in confidence and self-esteem. It helps expand social circles and to make them feel an integral part of their community.
Talkback's Supported Employment solutions are based on 20 years' experience of enabling people with a learning disability and/or autism to develop and use their skills that will enhance their quality of life. This is based on facilitating self-advocacy, in building self-confidence and self-esteem. We want people to be as independent as they can or want to be. Talkback is about choice, opportunity and respect for all people with a learning disability and/or autism. We want the same opportunity for everyone and to create a solution that is cost neutral for the council.
The aim of Supported Employment is to work with individuals to support them into successful paid employment of their choice. We want people with a learning disability and/or autism to feel valued and respected in the workplace and to have the same opportunities as everyone else.
The process of getting someone into employment demands high levels of intervention and support in year 1, with gradual lessening of support over years 2 and 3. Needs to change to ""Often, an established person with a learning disability and/or autism in paid employment have unique skills which is of great benefit for many employers.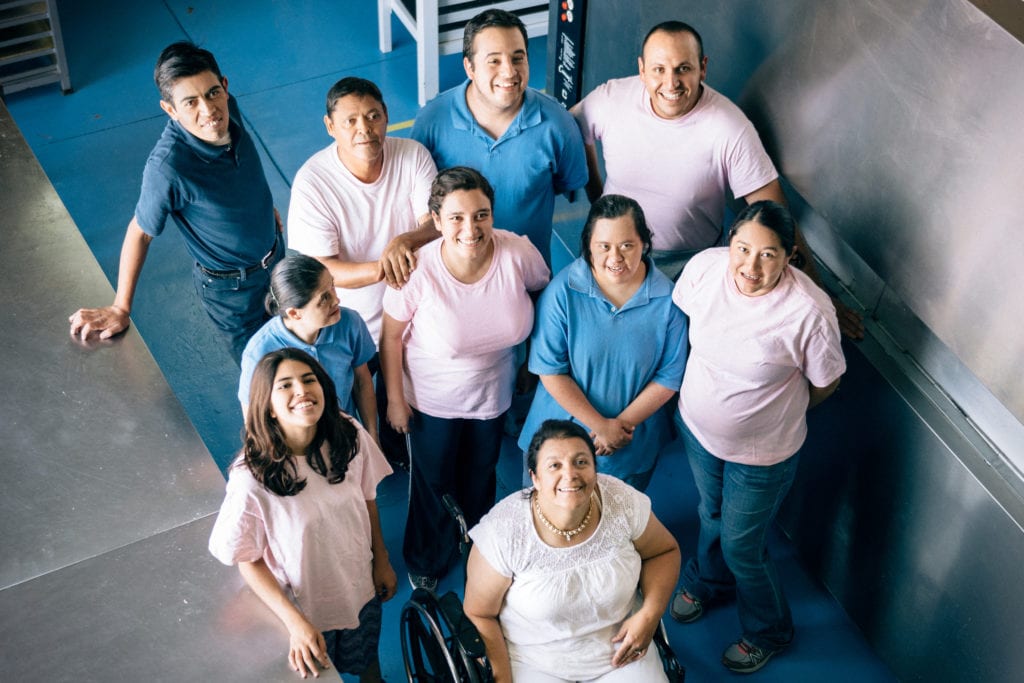 In detail, the process for the Nclude Supported Employment Service is as follows:
1. INITIAL ASSESSMENT
The Job Coach will arrange to meet the individual, referrer and/or any other relevant persons. The initial assessment is to determine the appropriateness of the service for the individual and the route they wish to take in to employment.
2. PROFILE FOR WORK
A detailed assessment, 'Profile for Work', is carried out within 15 working days of the Initial Assessment. This assists the individual and Job Coach in fully understanding the available skills and abilities. This process is person centred and creative in identifying areas of work people can realistically achieve through interests, hobbies, repeated behaviours, or repetitive tasks.
3. JOB SEARCHING
Names of employers and possible employment opportunities are sought from employer websites, business directories, job fairs, Jobcentre Plus and through other employment support organisations.
The Job Coach will contact the relevant HR personnel team (via email or telephone) and request a meeting with personnel or management in order to introduce the Nclude Supported Employment Service and discuss benefits and ranges of support available to the employer.
4. JOB ANALYSIS
The Job Coach will then carry out a detailed job analysis with the employer to fully understand what the job and working environment entails.
At this stage a work place buddy is agreed with the employer to be the person's mentor and first line of contact. This allows the Job Coach to gradually phase out throughout the first year of the individual's employment. When the time is right, the participant will be transferred to another team member, who will continue to liaise with the individual/management throughout the person's employment.
5. ACTION PLANS
The level and duration of support provided by the Job Coach, from the initial assessment through to securing paid employment, can differ vastly depending on the needs of the particular individual. Once into paid employment, the level of support may reduce considerably; therefore, an on-going support/monitoring system with the individual and employer is essential in preventing future problems occurring in the work place, as well as ensuring career progression.
6. EXIT/COMPLETERS FORM
If at any time it is considered by the individual, referrer, or Job Coach, through agreement with the Supported Employment Manager, that the service is no longer needed or appropriate, then an "exit" interview will be arranged.
An individual who successfully achieves the goal of securing paid employment will continue to be monitored in a way that is suitable for them, the employer and the Job Coach. 
Each individual receiving support from the Nclude Supported Employment Service will be given clear information on how to make a formal complaint or compliment about the service, with clear explanations of the process involved.