The start of a new year is always the time when we think about how we can get fit and more active. If this has been playing on your mind, but you're not sure where to start, maybe you can take some inspiration from our Talkback Members. Last year, two groups on our Personal Development Services (PDS) and Equip programmes made some fantastic progress with badminton.
Helen Krauze, our Sports and Well-being Manager at Talkback, commented: "We have been working in partnership with Badminton Wycombe, for over four years now. In that time, we have seen some extraordinary progress in our members, who love to play and continually delight and surprise us with their ability. Last term, they focused on progression, with each player working towards their own targets, improving badminton skills, confidence and communication."
Amazing Feedback
Alistair Jones, Centre Manager at Badminton Wycombe had some wonderful feedback about a few of our members:
Ashley has improved beyond recognition since he very first started to play. His confidence is now so high that he wants to progress in helping others to play.
Sophie puts her heart and soul into the practices, which is fantastic to see.
Kieran works exceptionally well in partnership with another player.
Jamie is super keen with an infectious love of play. His overhead clear would not look out of place at a league club, and his strength and timing particularly overhead are very good indeed.
Imran has improved a lot with regards to confidence in her own ability to achieve. Works nicely with partners and always plays with a smile on her face.
Philip is a very gifted player who shows a natural flare for sport.
 Sophie shows great determination in trying to contact the shuttle. She finds timing very hard but through repetition she gains success. Sophie has a 'never give in' attitude.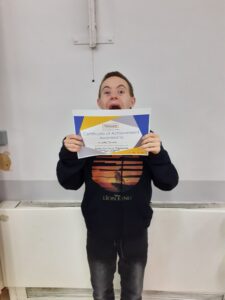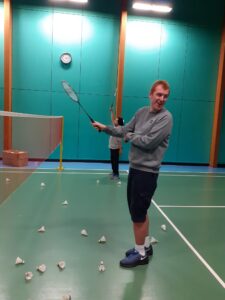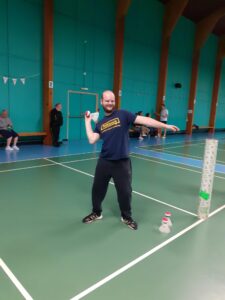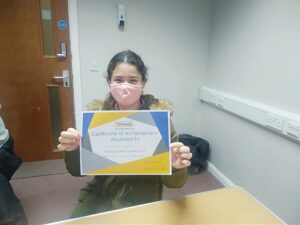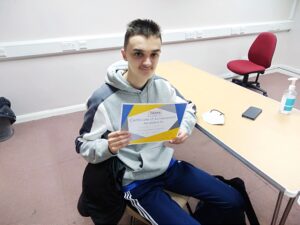 Working with Badminton Wycombe has been a fantastic way to introduce our members to a new sport. Talkback staff have worked with Alistair on a games-based approach to teaching badminton, gradually building layers of skill that enables our players to start playing with a racquet and hitting the shuttle over the net.
This approach, coupled with lots of shuttle feeding and repetition, really works. It's not about the winning, it's about taking part, moving more, instilling confidence, improving communication skills, building friendships and our members feeling good about themselves. At Talkback we never assume that someone isn't capable, we always listen and forever explore new ways of doing things.
Maybe you can take inspiration from them?