Growing for Wellbeing Week
Those who Garden together, Grow together. This can be said for Talkback's talented bunch of gardeners from our Community Living and Lifestyles Group. This week, we are celebrating National Growing for Wellbeing Week. It's hosted by Life at No 27, a social enterprise based in Oxfordshire. The week is a celebration of growing your own produce and what it can do for our wellbeing. And that's both physically and mentally.
Lady Ryder Memorial Garden Project
Before the lockdowns, the groups at Talkback spent time participating in work experience and learning about horticulture at the Lady Ryder Memorial Gardens in Frieth. Members quickly picked up new skills whilst volunteering. Work that will stay with them for a lifetime. Although we couldn't go onsite, it didn't stop the group's passion for growing. Because even if the world stands still, nature will prevail.
Our groups rec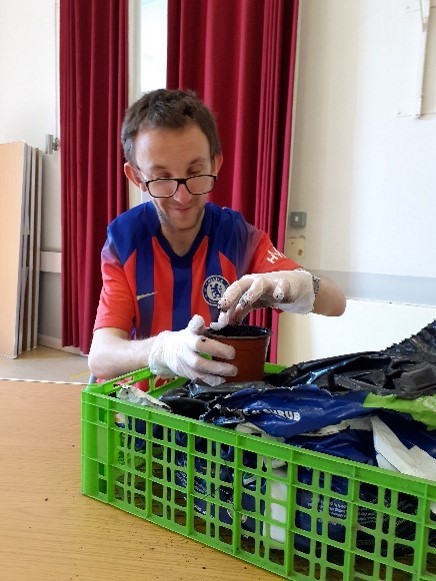 eived activity kits, to continue their hard work and participate at our venues. This included pots, seedlings, tools and soil. So, just about everything you need to sufficiently grow-your-own.
The great thing about gardening is, if you have an interest in growing, then you are perfect for gardening. Gardens come in all shapes and forms. They are all unique and grow in wonderful ways and the same can be said about people who garden. We believe gardening is for everyone and especially mutually beneficial for the neurodiverse community and the agricultural organisations that we work with.
Our Wellbeing Experience
We asked members about their experience with growing and gardening at the Lady Ryder Memorial Garden:
How does growing and gardening make you feel?
"Gardening makes me feel happy, relaxed, peaceful and quiet"
How has gardening improved your wellbeing?
"I can concentrate better on lots of activities, whilst it makes me feel relaxed. In addition, I have learnt new skills. So this makes me feel proud"
What's your favourite thing about gardening?
"I enjoy getting tools out from the shed, digging and I'm proud to be getting paid for doing gardening from my home"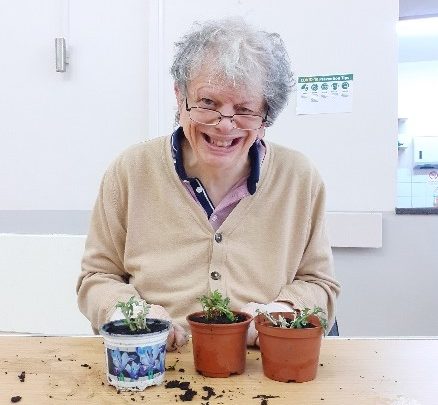 We are so thrilled to be returning to The Lady Ryder Memorial Garden in due course. There, we will continue our gardening journey to help members lead fulfilling lives. Because they deserve it.
To find out more about our partners and the amazing work they do at The Lady Ryder Memorial Garden, please visit them here
You can participate in National Growing for Gardening Week and other projects by learning more about Life at N0. 27