Students and staff from Milton Keynes College joined us on our walk, which took in all the sights and sounds of the woodland.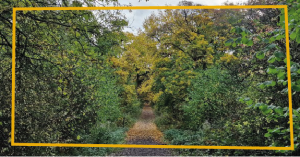 As part of The Parks Trust, Acorn Collection Initiative, we all collected as many acorns as possible in the hope of growing them into oak saplings that can be planted back into the woods.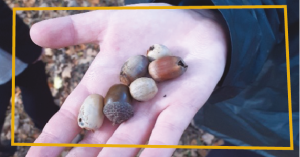 We also found the perfect spot, where we could all take some time to sit and listen to all the different sounds we could hear.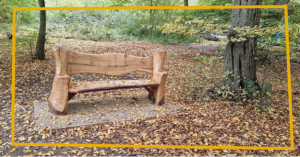 .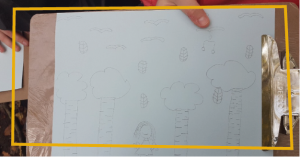 Each person drew the sounds they could hear onto a piece of paper to create a sound map. The sound of the wind rustling in the trees, birds singing and footsteps on fallen leaves were all captured in the drawings.
Our next Back to Nature session will be held on: Friday 11th November between 10.30am – 12pm.
During this session we will be looking for signs of winter and enjoying a hot chocolate back at the Education Centre.
To attend our next session, please email Sophie White: sophie.white@talkback-uk.com
We'd like to say thank you our member, Jasmine, who took these wonderful photos.