The Creative Arts Group took a trip to the
Wycombe Arts Centre
recently for a wave of local art inspiration.
Members enjoyed a guided tour led by the fantastic staff. They explored the creative spaces, and the vast range of artistic talent Wycombe has to offer. Our members chose their favourite piece of art and in conversation with the staff, spoke about why, how and who. They met the pottery facilitator and our members were inspired by the intricate details of their work.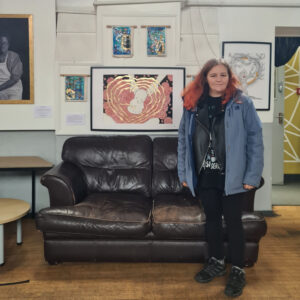 They also got to take a stroll in the outdoor garden space, art murals continued, which included this mega massive chair!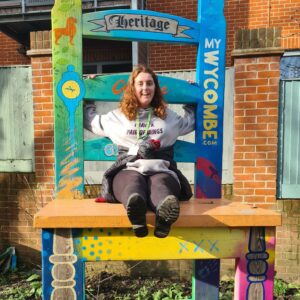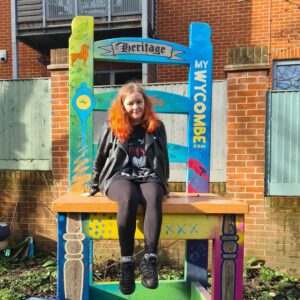 They followed the art further down the street, where the resident artists have created a huge piece of art for the whole community to enjoy.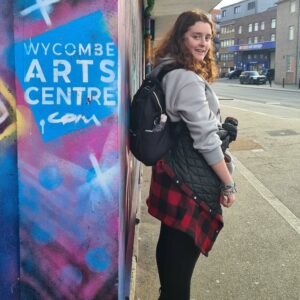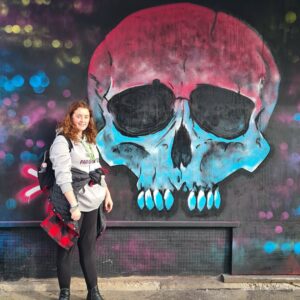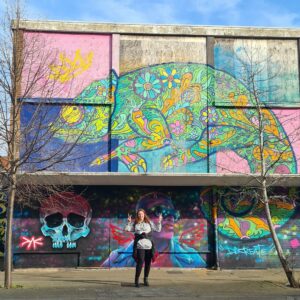 Our group thoroughly enjoyed their visit, and we are looking forward to, hopefully, working closely with the Wycombe Arts Centre in the future. Who knows, you may see our members' art displayed there soon…